Corey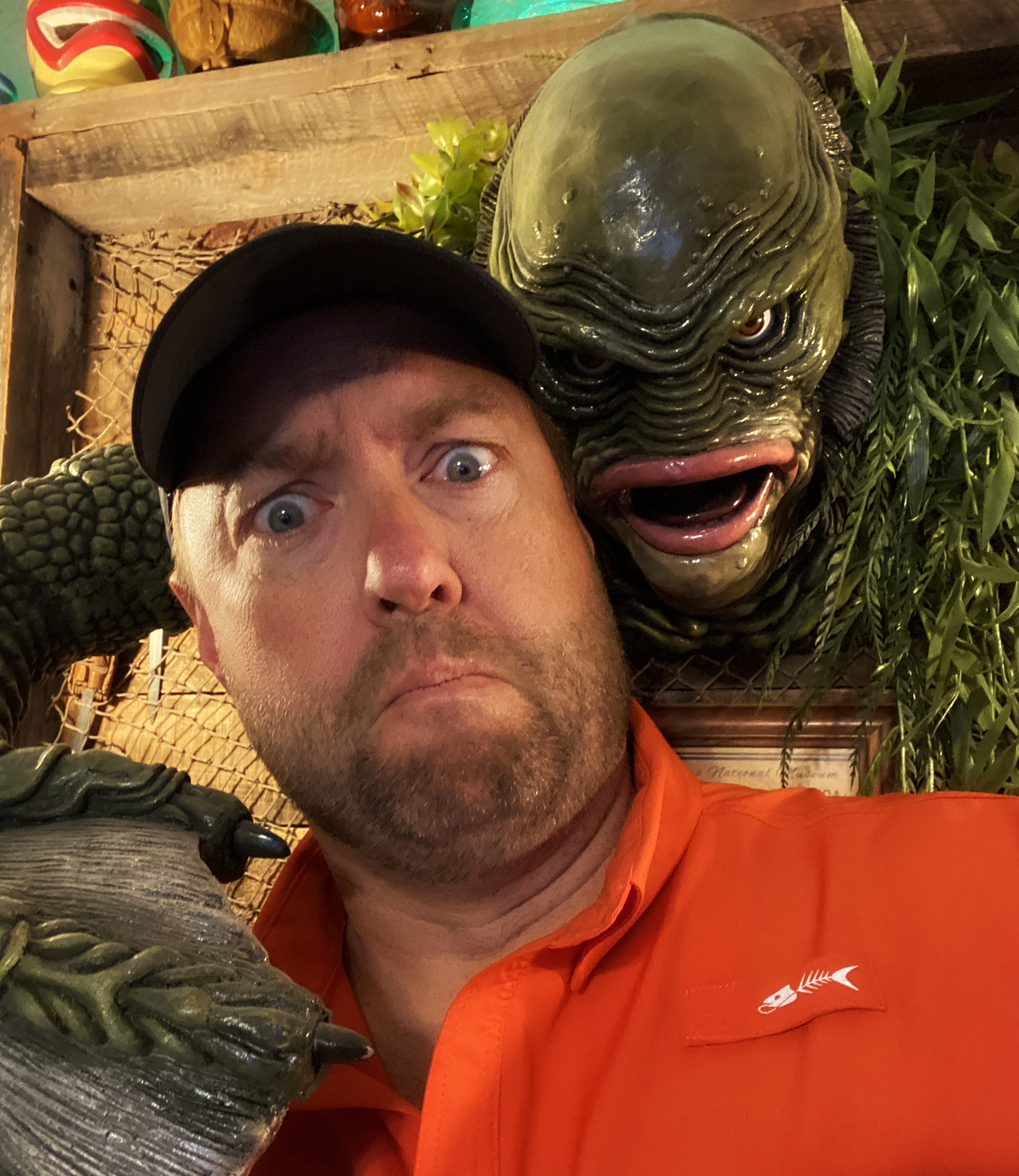 The Creature from the Black Lagoon is my spirit animal.

Corey Smith is Creative Director with Pearl Insurance, headquartered in Peoria, Illinois. He leads a team of talented graphic designers, copywriters, and web developers within the marketing department.

Corey is an Adobe Illustrator aficionado (bordering on obsessive) and his distinctive styles draw from a commercial/stock illustration background, where he honed his skills, working with veteran artists from around the globe.
Corey's art is strongly inspired by his passion for mid-century art, Polynesian-pop, science fiction, pop culture, Disney, ...and pretty much anyything else that strikes his fancy.
For Corey, the journey is the most important part of the artistic process. Each color combination and every detail in the creation of his work is a learning experiment that starts with an empty canvas and culminates in a curious composition, pulled from the dark recesses of his twisted imagination.
Whether you're a tiki peep, a Disney geek, a horror freak, or even just your average "normal" person, Corey can help you with your project.