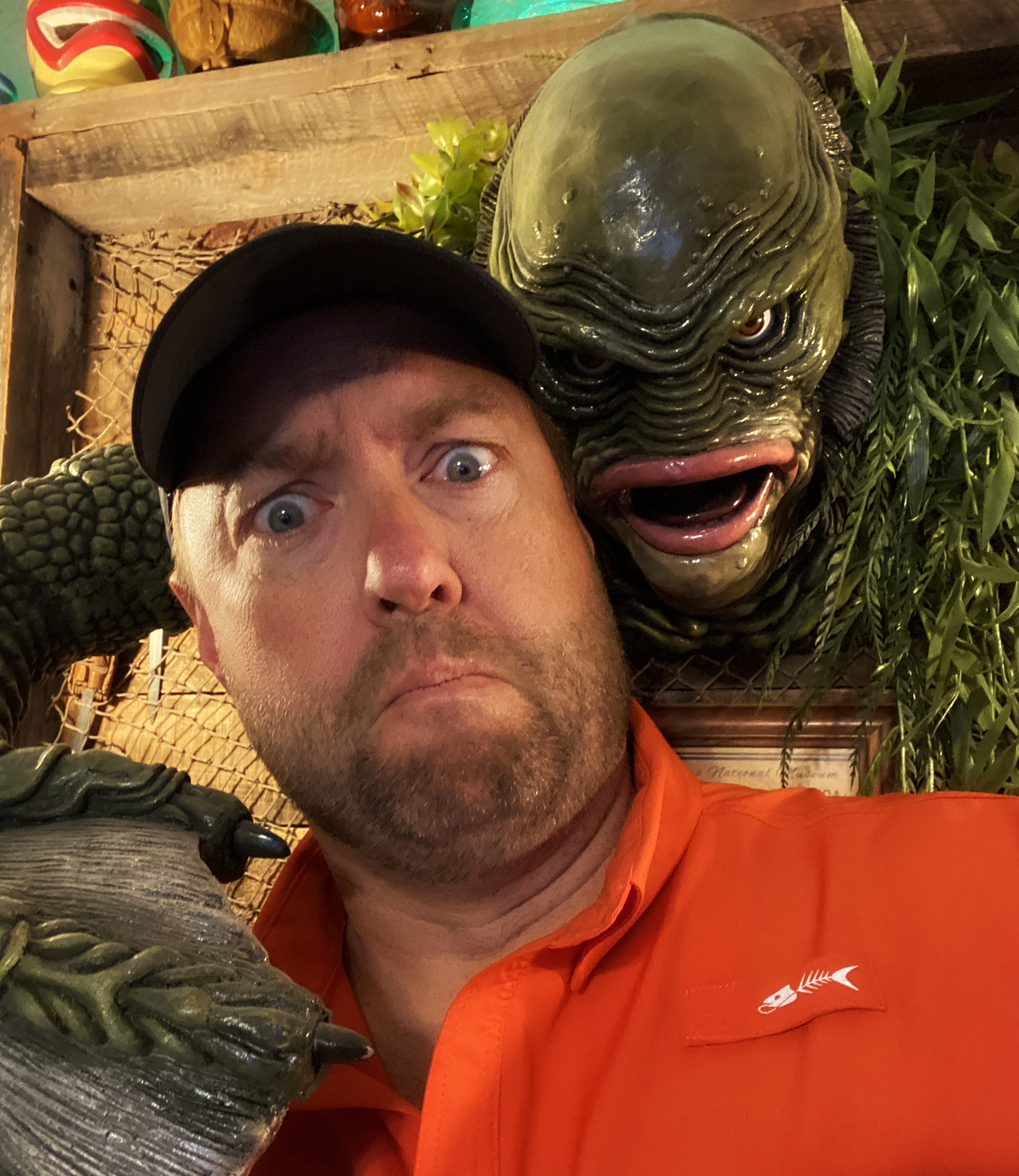 The Creature from the Black Lagoon is my spirit animal.

Corey has a passion for illustration and prop building.

Corey's distinctive art styles draw from a commercial illustration background spanning the past 25 years.


His art is strongly inspired by a passion for Mid Century Modern art, Polynesian Pop, Disney, and Halloween.


Corey feels the journey is the most important part of the artistic process. Each color combination and every detail in the creation of his work is a learning experiment that starts with a blank canvas and culminates in unique compositions pulled from the deep recesses of his twisted imagination.


Whether you're a Tiki Peep, a Disney Geek, or a Horror Freak, Corey can help you with your project. Email Corey for commission rates and process.